Free Travel: How to travel abroad for free at no cost?



Did you ever imagine that you could get free travel and leisure abroad? Traveling for free is not a dream, it is a method that many people use to have a free trip.


The free trip is one of the most unpopular ways of travel that most people do not know. Travel usually requires a large amount of money that many of us cannot afford. The high cost of travel is one of the most things that block most of us from traveling abroad, but what if you can travel to Europe, the United States or other countries of the world without a fee or a simple symbolic fee? In this article, we show you the most popular ways to travel for free around the world.
Proven ways for free travel abroad
Volunteer work abroad free travel and accommodation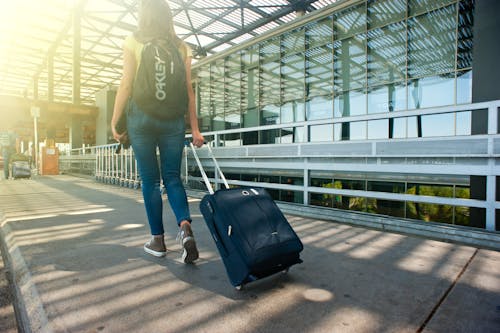 A-Join a volunteer program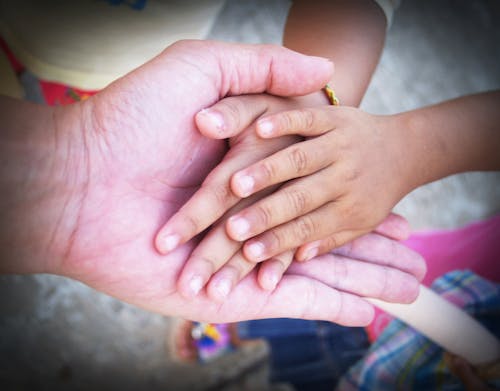 You can travel this way for free and sometimes you can even be paid for your time and effort in helping countries in need. Many international charities need volunteers to work in different countries around the world. you can benefit from volunteer abroad free flights and accommodation.
A certain amount of time (for example, for a year or two), some require a shorter period, which may be a week or several months, and you can take advantage of free travel and gain experience from dealing with different cultures. Examples of this type of travel include:



1. UNV This program requires volunteers in certain disciplines, and you can travel to any country on the planet through this program with the coverage of your travel and expense in addition to the monthly salary sometimes.


2. You can also volunteer at a fundraising organization around the world. This will cover your travel and accommodation costs, shorter travel times and the need for volunteer organizations around the world.


3. Volunteering to work in Australia and New Zealand: You can volunteer in many organizations interested in working to preserve the natural areas and promote ecotourism, and these projects include the provision of tickets, accommodation, and meals as well as provide a daily fee and the period required to volunteer between a maximum of days and weeks.

B- Work on a natural farm



One of the most popular means of free travel abroad and stay for several months, especially for young people, where you work in one of the farms of vegetables or fruits around the world in exchange for accommodation and food, so you travel for free and get paid work lasts a few hours a day and then you can enjoy your time as you like where you discover the tourist places in that country One of the most popular websites in this field is

www.wwoof.org

, where you can register, select the country you intend to travel for free and choose from the farms available to work in that country.


In 2015, 65 different countries required volunteers to work on their farms for accommodation and food for periods ranging from a week to several months. It is also a good opportunity to gain experience in this field and learn a lot about the environment and growing fruits, vegetables, fertilizers, and other important skills.

C-Help a family



One of the most popular ways to travel abroad is where some wealthy families in America, Canada, and Europe ask for volunteers to help with the daily routines of the house. You can look for some families abroad that ask for a volunteer to help them in some daily duties in exchange for accommodation, food and a weekly or monthly salary in some cases, it can be just a few hours after which you can enjoy your time as you like in that country, but you must prove your worth to get this opportunity The families will put their children under the care so you must be sure of your ability to deal with the children and take care of them.



You can find these opportunities either through special agencies working in coordination between families and those wishing to travel or through some free sites where families offer their conditions to the person required to travel to them.


D- Work on a ship or yacht



One of the most popular ways to travel around the world that does not require specific experience to do where you can travel for free is to work on a cruise ship or private yachts, many websites offer you a list of jobs required on a ship or yacht for a good fee, and it is a good opportunity to see the world and enjoy a cruise and receive a fee at the same time, but do not forget that the work on ships can be difficult and take hours, but you can leave the ship when arrived at a port where you visit the tourist attractions in that city and enjoy a free trip and gain life experiences Needless to say.


E-Temporary work period



One of the best ways you can travel and see the world with a lucrative salary at the same time, look for temporary jobs around the world. Many companies around the world offer a lot of time-bound jobs where they work with a salary while providing accommodation and airline tickets at the expense of the company, Jobs are usually tied to a particular season in those countries such as tourism or others. Some employers also require volunteers to work in certain areas such as cooking, language teaching.


F. Important notes



If you are accepted in one of the previous opportunities, your ability to travel depends on the possibility of obtaining a visa to enter that country, and this obstacle is one of the most important obstacles facing people when traveling to a foreign country.

You must be fluent in English at least so that you can communicate and deal naturally abroad and also ensure that you are not a deceiver.

You should agree on all the details with your host families or employers on financial and other conditions of work before you start your travel, and make sure you know all the working conditions, and that they know all your details so that no problems occur after you travel.

Most of the free travel methods presented in this article are particularly suitable for university students. They can travel during summer vacations and use the vacation in an innovative way through which they learn many experiences and may also save them money.

There are many ways to travel for free that are not mentioned in this article but you can search for them and choose the best way for you, you can refer to travel guides free.

If you want to travel for free, you should look for opportunities that are right for you. You should also be adventurous and prepare for a new experience. It is also important that you research and investigate well before traveling and ask anyone who has previous experience.

Please If you have benefited from these pieces of information we request with a little effort from you to leave a comment or share the topic via one of the social buttons below, thank you very much for that.